LeCor Technology Services' focus on effective planning and oversight throughout the entire IT implementation and migration processes and operations helps our partners avoid significant cost increases, schedule delays, delayed system functionality, and an overall misalignment to the desired user experience. Our combined knowledge and over 40 years of experience have taught us that the most common obstacles to a successful IT experience are not caused by technological barriers, but rather a lack of business knowledge & collaboration, poor communication, transparency, and oversight to ensure issues and risks are shared, addressed, and mitigated in a timely manner.
Program and Project Management Planning support
Improving performance by maintaining control of scope, schedule, and budget while mitigating risks to deliver business value through planning and execution
PORTFOLIO MANAGEMENT & STRATEGIC PLANNING SERVICES
Providing the necessary governance and oversight models required to properly coordinate interrelated programs towards common goals of producing valuable services and products efficiently and with minimal interruptions
IT Transformation and Modernization
Bringing together the right balance of technologists with business analysts to utilize IT as an enabler to rethink and resolve complex business problems needed to improve the customer experience
Enterprise IT Operations
Proactive management and oversight through transparency and deep understanding of both technology and business operations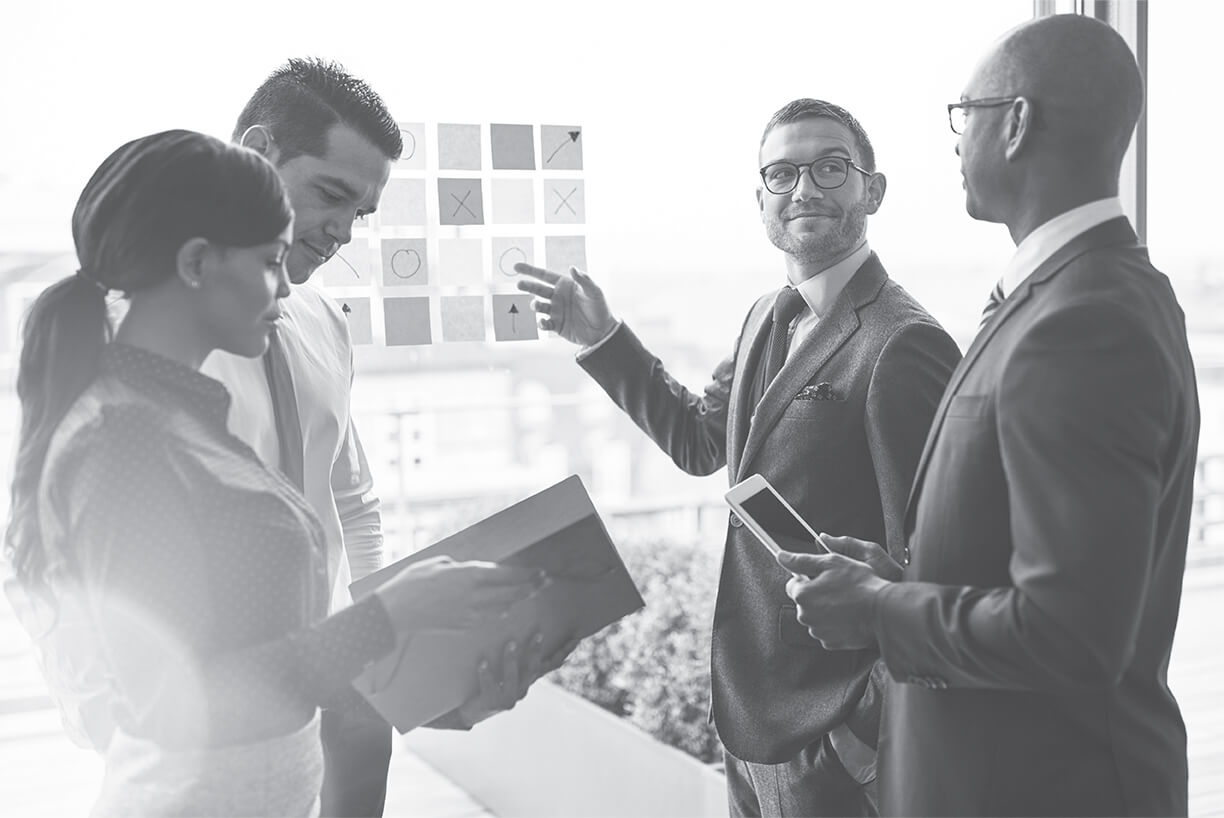 Our work provides reassurance in both professionalism and personalization. We have the certifications and experience necessary to assist you and are equipped with agility and flexibility to work with you when it comes to taking steps toward your goals and bringing together the right resources. We have completed countless of projects and programs that prove that we are problem-solving experts so whether you're coming to us with an idea or a fully realized IT project that is experiencing issues, we have the expertise and resources you will need to move forward successfully.